ASZÚ
Made from botrytized grapes (noble rot), the golden Aszú wines are rich in sweetness and balanced with high acidity. Layers of flavour and complexity with long ageing potential.
Grape varietals:
Furmint, Yellow Muscat, Harslevelu
SZAMORODNI
Loosely translated to "as it comes". Late harvest sweet wine made from a blend of overripe and botrytized grapes. Lighter than the Aszú, yet rich in flavour with refreshing acidity.
Grape varietals:
Furmint, Yellow Muscat, Harslevelu
DRY FURMINT
Tokaj's most planted grape varietal. Complex with pleasant acidity and crisp minerality. Notes of quince, pear, apricot and lemon. Gently aged in Hungarian oak.
Grape varietal:
Furmint
Dry Wines
Juliet Victor produces linear, mineral-driven dry Furmint wines which emphasize the volcanic terroir and express the individual qualities of each vineyard. Unique terroir qualities are fully expressed in our state-of-the-art facilities that are complemented by ageing in large Hungarian oak casks. These casks are lightly toasted, with the intention to enhance rather than mask the fruit.
Sweet Wines
Juliet Victor's botrytised sweet wine blends, Aszu and Szamorodni are produced from a blend of each year's exceptional plots. Every vintage is specially blended by our winemaker by finding the ideal proportion of Furmint, Harslevelu and Yellow Muscat grapes to express the signature Juliet Victor estate style. These world-renowned Tokaji specialties can be savoured young but will also age beatifully.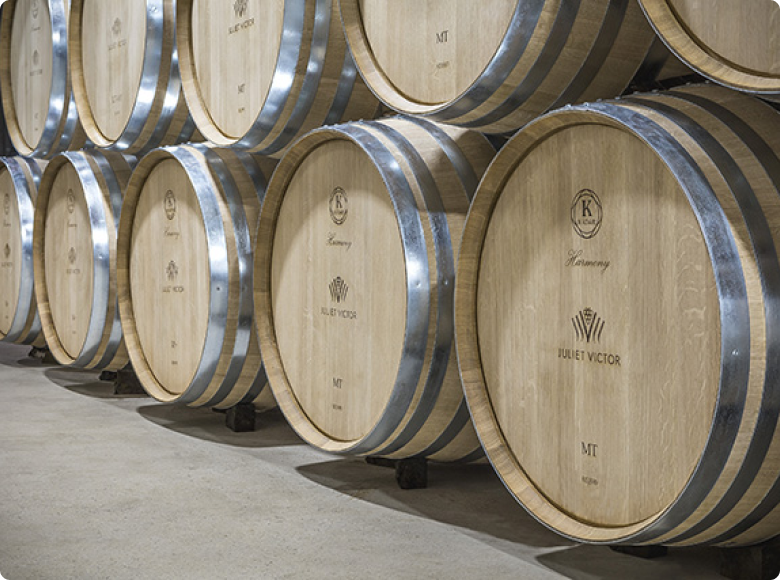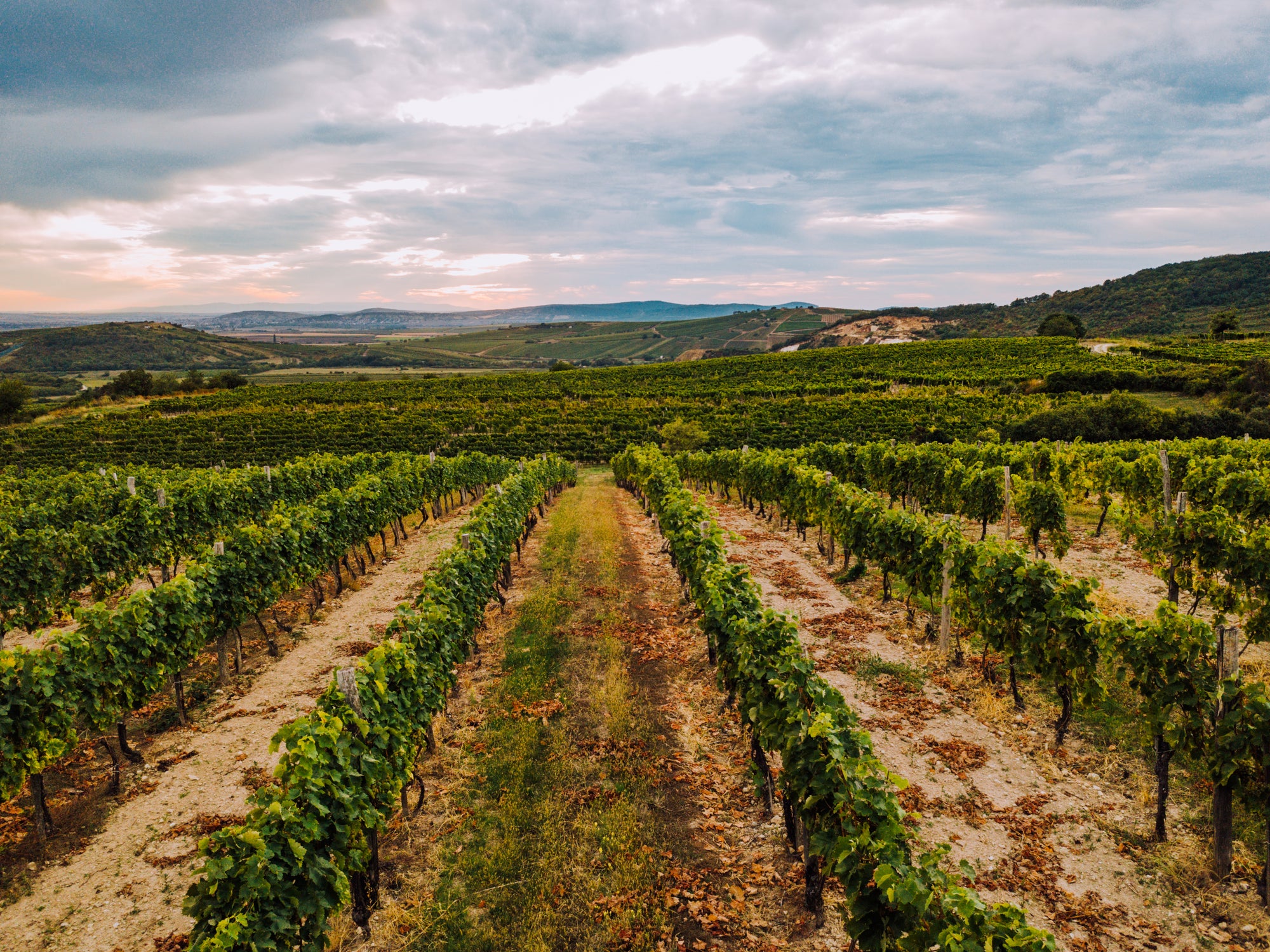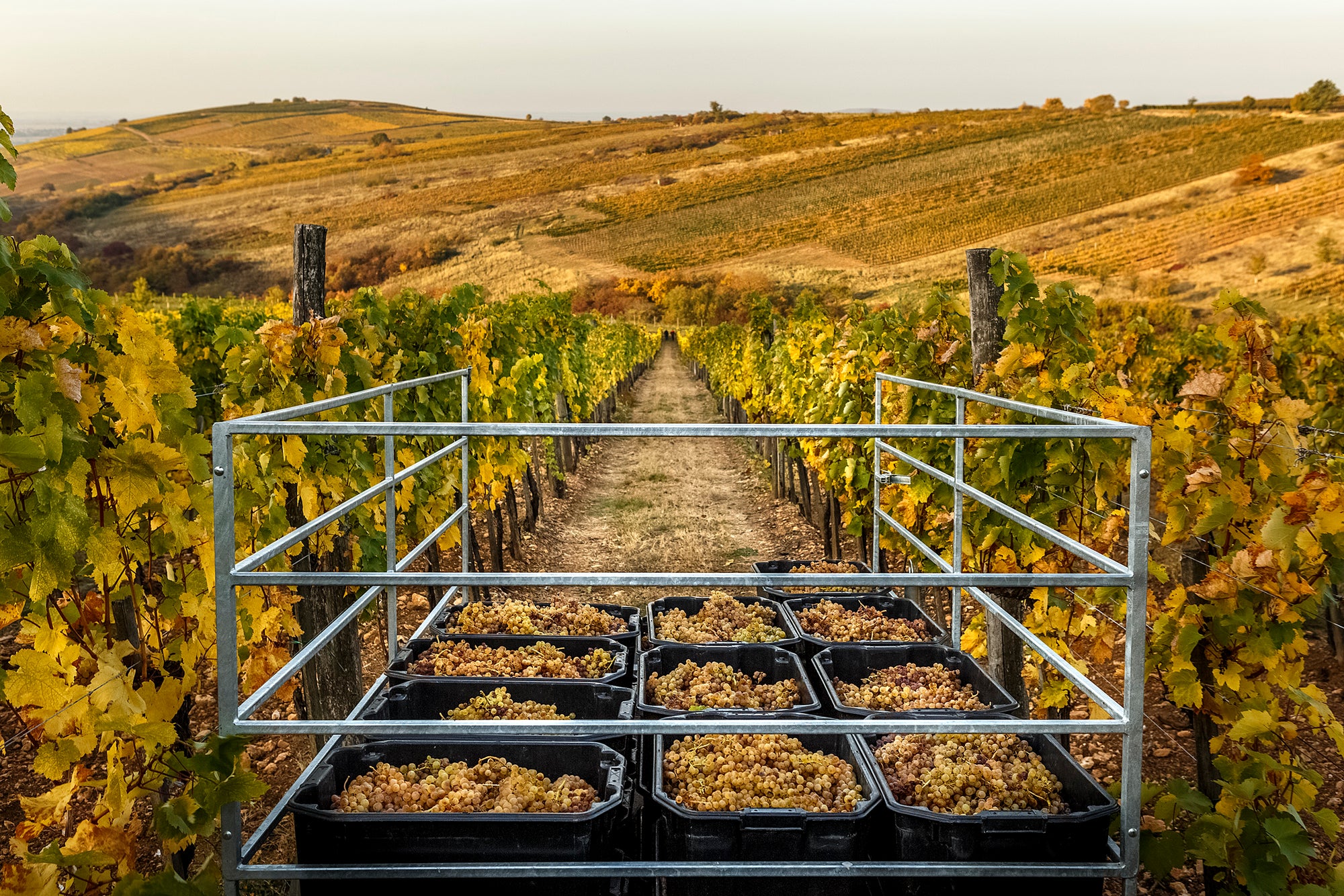 Why Juliet Victor
Thanks to a geographic position between the 30th and 50th North parallel and a rich traditon, Hungary continues to be one of the world's most optimal wine growing countries. The Tokaji wine region, which shares a similar longitude as Burgundy, was first demarcated in a 1737 Royal Charter and proudly boasts the status of Protected Designation of Origin.
Juliet Victor's exceptional grape wines and rich terroir support the title of being one of the most noble of wines. With its unique taste, color and complexity, Juliet Victor is the essence of Hungary's authentic and most prestigious wines. Juliet Victor's world of complexity showcases the perfect balance of history and modernity: historical terroir and high-technology production. Juliet Victor brings wine lovers elegant dry white wines, as well as truly exceptional sweet wines.